Calibrators


PyroButton calibrators
PyroButton line of calibrators have been designed with computer integrated modeling and simulation for optimum performance, reduced gradient, high throughput,and full automation for unattended operation.
PBC-TH18 is a combined temperature/humidity calibration & calibration verification system. It can execute in parallel the calibration and/or calibration & verification,or the verification of 18 x PyroButtons.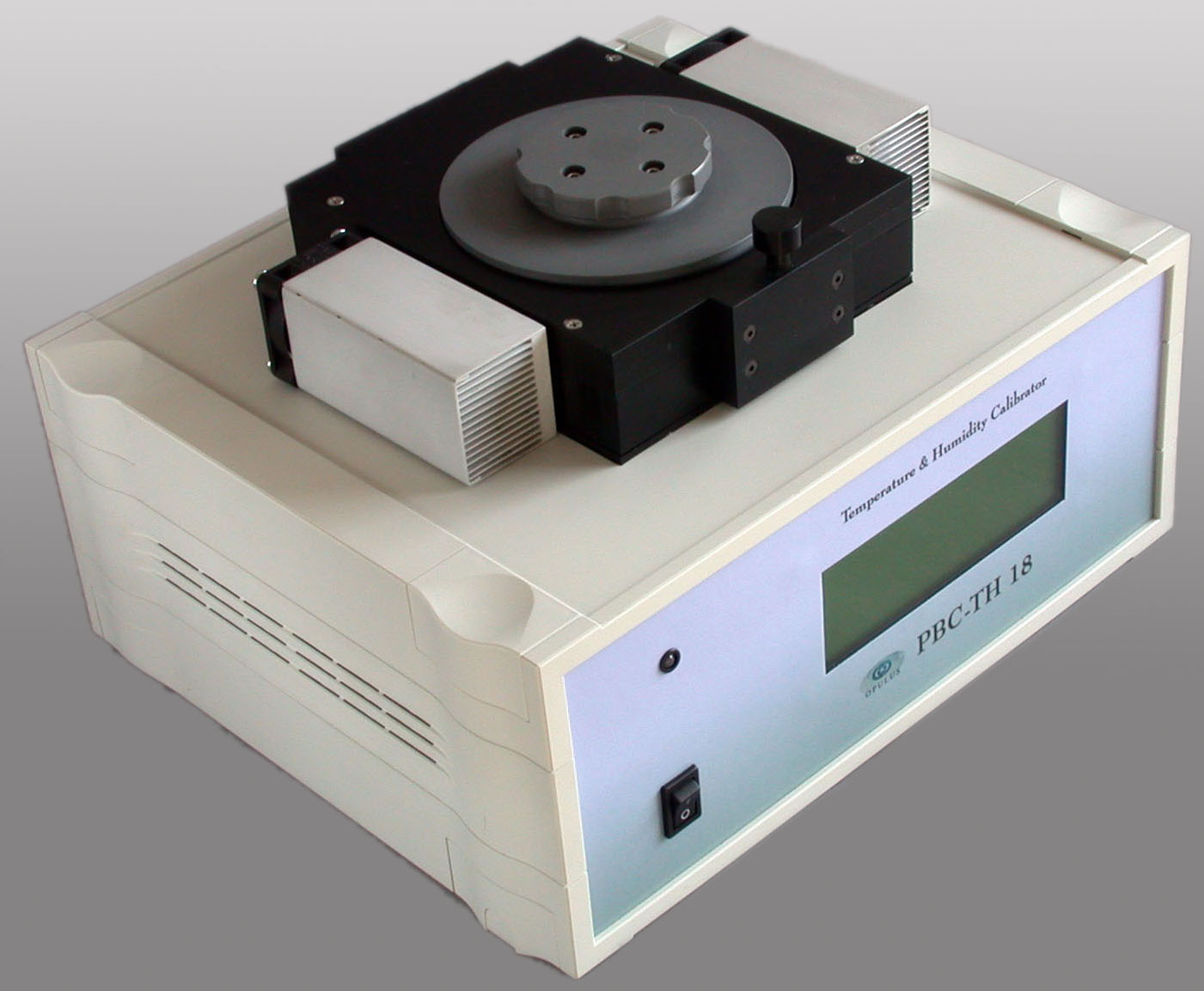 Key Features
18 x PyroButtons
Temperature range 10 to +70°C
Humidity range 3.4 %RH to 97.3 %RH
Temperature resolution ±0.05°C
Thermal stability ±0.05°C
Fully automatic operation
Can be integrated to PyroButton software for fully automatic correction


PyroButton-TQM/PBC-TH18 represents a new generation of GMP, 21CFR Part 11 & ISO 17025 compliant high performance calibration system,which combines both temperature and humidity calibration within a single unit.
100-ICE-021-100
PyroButton TQM with PBC-TH18
A 21 CFR Part 11 ISO 17025 compliant system.Windows 7, Windows 8 and Windows 10 (32/64bits) compatible.

Includes:
(1) Calibration Operating System with Total Quality Management
(2) MS SQL 2005 Express (i.e., network version available)
(3) PyroButton Calibration & Verification Life Cycle Management
(4) PBC-TH18 calibrator's Calibration & Life Cycle Management
(5) Automatic generation of Calibration Certificates
(6) Integration of multiple Opulus calibrators & calibrator types
(7) CAPA & OOS Management
(8) Integrated Compliance Management
(9) Integrated Material Management

Combined Temperature/Humidity
Calibrator System for simultaneous calibration of 18 PyroButtons (3.4 %RH ... 97.3 %RH & 10°C to 70°C).
Can be integrated to PyroButton softwares for fully automatic correction. (see, Application)
16,785
/each